カッコいいクルマに憧れ、デザイン学校を卒業後は自動車デザインの仕事に就く。その後プロダクトデザイナーとして独立し、乗り物やヘルメット、家電製品などのデザインに携わる。

そんな中、たまたまネットオークションで卓上旋盤を手に入れ、見様見真似で金属加工を始める。思いのほか楽しくなってきたが、自宅台所に置いてある旋盤でクルマは作れない。
「そうだ、腕時計のケースを作ってみようかな。」と、時計作りを始めたのが2008年頃、30代半ばであった。

時計は道具でありながらも身に着けて使う事ができることが楽しく、置いてあるだけでも嬉しいことを発見。
このころから自然と腕時計にもクルマと同じような魅力を感じるようになっていった。

日々プロダクトデザイナーという本業をこなす傍ら、黙々と機械加工の本を読み始める。
そして世界の独立時計師の素晴らしい作品を見つけては、その部品、機構、工具、手法などを独自に調べ真似し始め、いくつかの腕時計を完成させる。

2012年にはその販売を始めるまでになり、今に至る。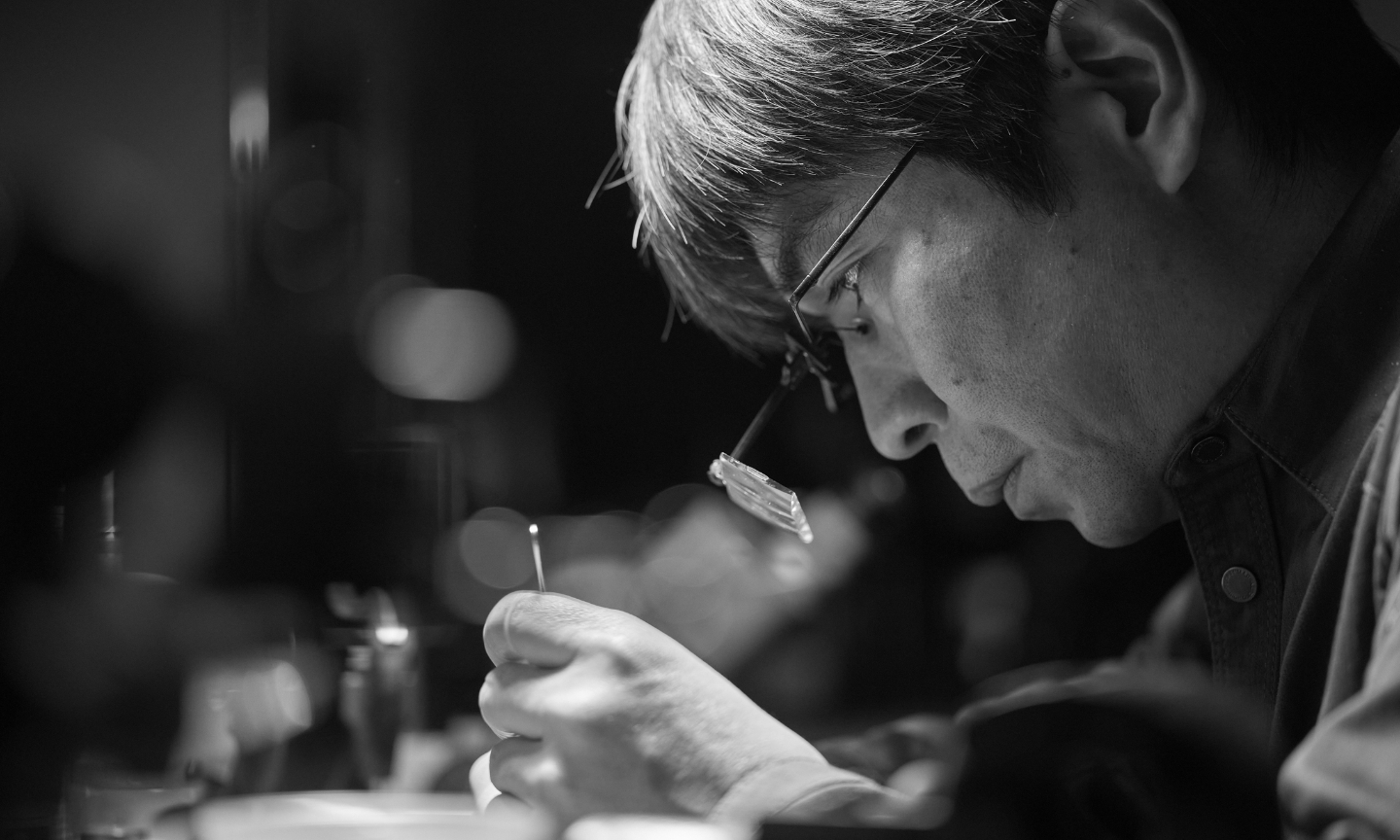 Katayama started working in the automotive industry after graduating from design school, and since then he has always enjoyed and admired cool cars. Later, he established himself as a freelance product designer and created cars, helmets, and household devices.

One day, he happened to purchase a bench lathe machine through an online auction and immediately began working with metal to see what could be accomplished.
As he grew into the process and started to enjoy it, he soon came to the conclusion that he couldn't produce a car on the small lathe he had in his kitchen. The thought, "Yes! Let's try making a watch case." came to mind at that point. Therefore kick starting his watchmaking journey around 2008 when he was in his mid-thirties.

A watch served as more than just a tool for telling time. Wearing them, in Katayama's opinion, was delightful, and he also discovered that he could be content just by setting them on a table and gazing at them. He naturally began to feel the same attraction toward watches that he felt toward cars.

From then on, he began to read books on machining enthusiastically while continuing to work daily at his principal profession as a product designer. Subsequently, after doing his own research and imitating their components, mechanisms, tools, and techniques, he discovered the exquisite watch designs created by independent watchmakers around the world. He then completed a number of watches. For Katayama, it was such a thrilling period that he even began selling such watches in 2012.Since then, he has continued to be enthralled with the fascinating watchmaking industry.